I'm a passionated educator
Back in summer 2020 i decided to go live with my new website startlearning.dk. The main goal with this website is to share all my accumulated knowledge about different IT-skills that i've been working with since 2000.
I feel that the time has come to share many of my IT-skills that i have acquired through my jobs, education programs, courses or uninterrupted hours of interest in front of the computer screen far into the night.
I truly hope that you have enjoyed the different tutorials, e-resources, materials, articles, e-books and have had a good learning experience.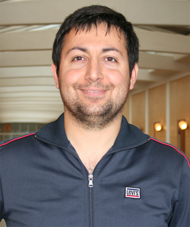 I'm a senior lecturer at Business Academy Aarhus, teaching in interaction development, programmering (Front-End and Back-End technologies). As a teacher, I aim to encourage my students to become actively engaged (active learners) in the learning process, rather than passively absorbing my lectures.